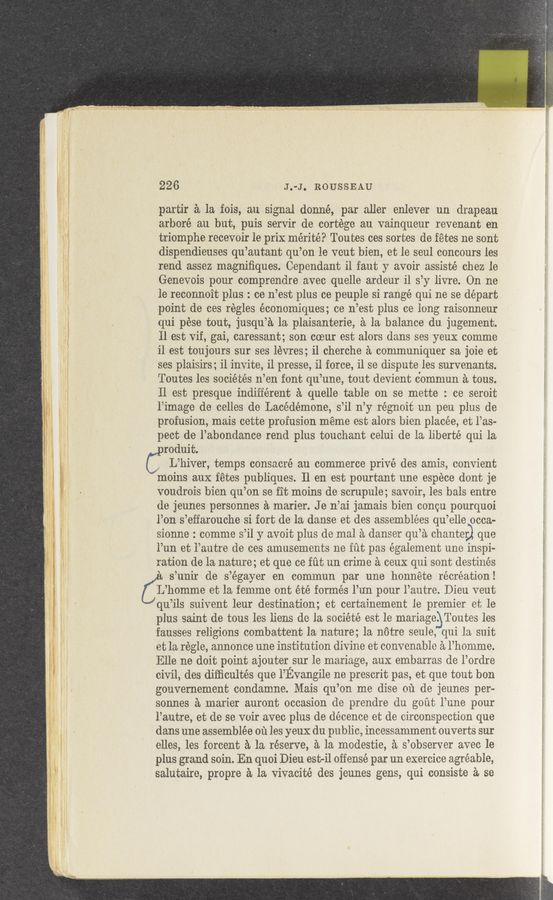 Skip back to table of contents
Anchor text:
L'hiver, temps consacré au commerce privé des amis, convient moins aux fêtes publiques. Il en est pourtant une espèce dont je voudrois bien qu'on se fît moins de scrupule; savoir, les bals entre de jeunes personnes à marier. Je n'ai jamais bien conçu pourquoi l'on s'effarouche si fort de la danse et des assemblées qu'elle occasionne: comme s'il y avoit plus de mal à danser qu'à chanter
Anchor text:
L'homme et la femme ont été formés l'un pour l'autre. Dieu veut qu'ils suivent leur destination; et certainement le premier et le plus saint de tous les liens de la société est le mariage.